Frankrijk-Kastelen.com
PRESS REVIEWS
DownLoad Logos :
[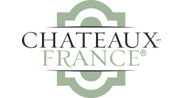 Chateaux-France (format photoshop psd) ou (pdf) ou (format Illustrator) ou (format Photoshop EPS - grand) (format Photoshop 2 cm) ]
[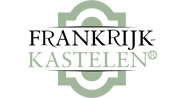 Frankrijk-Kastelen] [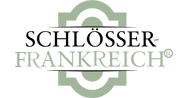 Schlosser-Frankreich] [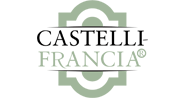 Castelli-Francia]
[

Chateaux-Mariages (pdf) ] [

Chateaux-Mariages (Illustrator) ]

Just click on the logo you want to download (PSD, AI or PDF file).
Chateaux-France.com : Steps for the story of one of the first French Web site to Castelli di Francia (IT vers.)

- 1995 December: birth of the project "Tout sur les Chateaux - Discover French Chateaux -Chateaux-France", initiated by Guillaume de Castet : Chateaux-France.com is one of the fist french Web sites.
- Ending of year 2002 : a partenarship with Fédération Nationale des Routes Historiques (Historic Tours in France).
- 2003 June: a partenarship with le Centre des Monuments Nationaux (about 34 chateaux belonging to the French State).

- 2003 September: Chateaux-France.com launches its Web site very dedicated to Paris Intra-Muros.

- 2004 August: new version of the web sites and new sites in Dutch and German : Frankrijk-Kastelen.com and Schlosser-Frankreich.com.
New logo for all our sites. More than 1100 places are listed in our sites.
- 2005 Febuary: Web site is launched. This new site presents more than 4'500 places receptions, events and wedding everywhere in France, in English and French version.

- 2005 March : French and italian paper guides "Séjours aux châteaux" and "Castelli di Francia", published by Italian publisher Gremese.
Guides are sold in libraries in Italia and France.
- 2007 spring : Chinese site chateaux-france.cn and Japonse site www.chateauxfrance.jp are launched.
- New Internet version with new functionalities... Comming soon !
- 2008 April : Exclusiv Chain Chateaux-France has been launched
Leading independant French chateaux' chain grouping hotels and guest hosts in luxury castles.